David J. Cohen
Attorney at Law
Who is David Cohen?
David Cohen was born and raised in Philadelphia, Pennsylvania. Growing up in Philadelphia he played all sports, soccer, football, baseball, hockey, and basketball, with emphasis on soccer and football. David Cohen loves Anime, has one daughter and always loves fighting for what is right.
David Cohen's entire life he always strived to be unique, forthcoming, and has an insatiable desire to learn, investigate, and fight for what is right. This is why David Cohen became a Professional Philadelphia Police Officer, served in the Military, the Army National Guard, Mechanized Infantry, and why he became an Attorney, eventually opening up his own Law Firm. David Cohen served as a Special Assistant Public Defender and District Attorney. David Cohen knows both sides, which is a benefit to all clients. David Cohen is also an MCAP Pro Bono Attorney, who represents abused children. Not once did David Cohen ever do anything or become and an Attorney for money. David Cohen went into the legal field to fight for what is right, provide reasonably priced and formidable representation. This is why David Cohen eventually opened his own Law Firm. Too many others simply want payment, treat clients as numbers, not people. Yes, payment is apart process of procuring legal representation. David Cohen's clients are people who need help and real advocacy not just a number and payment. David Cohen's tenacity with his Pre-Trial investigations and Pre-Trial Motions produced numerous superior outcomes for his clients.
David Cohen currently resides in Pennsylvania with his practice, his Law Firm, in Pottstown, Montgomery County, Pennsylvania. David Cohen is very approachable. David Cohen is just like you, no different. David Cohen in his spare time enjoys weightlifting, boxing, martial arts, biking, fishing, target shooting, and anime.
If you need representation, in Pottstown, Montgomery County, Pennsylvania, also the surrounding counties [Berks, Bucks, Chester and other Counties] where you have been criminal charged, seeking child custody, child custody dependency case, a divorce [mutual or contested], or seeking or defending a Protection from Abuse claim, then contact David Cohen.
The David J. Cohen Law Firm, LLC is Small with Formidable Representation.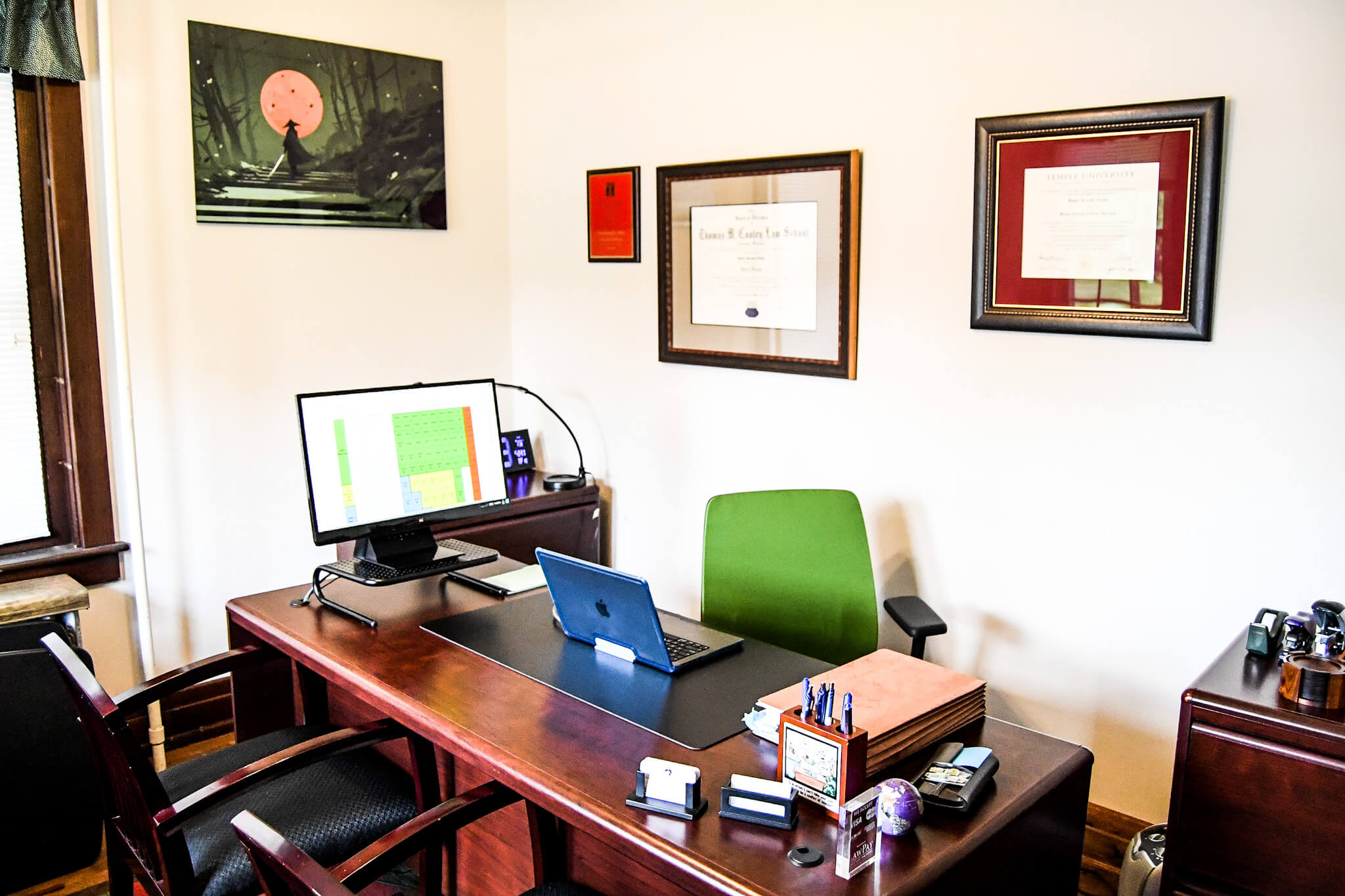 I will look under every rock to research and seek out the best strategy for your case.
Bar Admissions
Education
LL.M. in Trial Advocacy - Temple University Beasley School of Law, 2012

Edward D. Ohlbaum Award for Commitment to the Art of Trial Advocacy

J.D. - Western Michigan University Thomas M. Cooley Law School, 2007

M.B.A. - Eastern University, 2002

B.S. - Delaware Valley College, 1997
Background
Prior Military, 6-years Army National Guard as Mechanized Infantry Soldier

Prior Philadelphia Police Officer, 1997 – 2002
Professional Experience
David J. Cohen Law Firm, LLC, April 17, 2015 – Present

Represent clients in civil and criminal matters. Concentrating in Criminal Defense, Custody and Divorce, and Personal Injury, Torts

Handle all aspects of criminal matters: trials, summary trials, forfeitures, preliminary hearings, plea agreements, Accelerated Rehabilitative Disposition hearings, and expungements

Handle no-fault and fault divorces, support, child custody and dependency matters, and Protection from Abuse.

Montgomery County Public Defender's Office, 2011 – 2013 & 2015 – 2021

Special Assistant Public Defender - Handled summary trials, preliminary hearings, and plea agreements

Montgomery Child Advocacy Project, 2011 – Present

Child Advocate (Pro Bono) - Serve as guardian ad litem and counsel advocating for children who are abused and neglected

Chester County District Attorney's Office, 2013 – 2014

Special Assistant Prosecutor – Assisted with forfeitures, preparation of serious drug cases, preparation of mental health recommitment case for Richard Greist, and preparation for international extradition/prosecution of a homicide case